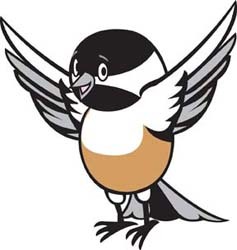 No Child Left Inside...
Bringing Kids and Nature Together
Today's youth spend less time outside than any previous generation, depriving themselves of the emotional and physical benefits that come from having a bond with the natural world. Rather than "going green," children are "going screen," spending an average of 44 hours per week interacting with electronic media. This is a trend Wild Birds Unlimited is committed to reversing with its Pathways To Nature for Kids initiative.
Developed in partnership with National Audubon Society and the National Wildlife Federation, Pathways To Nature for Kids gives children from across North America the opportunity to connect with their natural world.
Through this initiative, Wild Birds Unlimited is providing more than 400 young people with scholarships to attend summer camps at National Audubon Society Centers across the United States. Wild Birds Unlimited scholarship eligibility is determined by each Audubon Center. For more information on details about general registration, camp programs and scholarships visit the Audubon website.
Pathways To Nature for Kids is also a major supporter of the National Wildlife Federations Green Hour website. This site provides parents, caregivers and educators with resources, a daily calendar of exploration ideas, and an online community forum to help them get their kids outside everyday.
Wild Birds Unlimited is dedicated to reconnecting children with the outdoors as part of our mission to bring people and nature together.