Finally!
A Squirrel You'll Welcome at Your Bird Feeder
Available only at Wild Birds Unlimited, Peanut the Squirrel Seed Cylinder is a whimsical addition to any backyard bird feeding station. It's made from some of your birds' favorite foods including nuts, sunflower chips, millet and fruit.
Peanut the Squirrel is the newest addition to the fun Seed Cylinders we offer. Stop by our store to meet our other "seedy characters." They can help you attract many of your favorite birds, including chickadees, woodpeckers and goldfinches.

Better Seed and Birds = Better Value
Wild Birds Unlimited is dedicated to offering fresh, top-quality seed - the best in the market.
We believe your birds shouldn't have to search through the fillers contained in most discount seed blends to find the food that they actually want. More importantly, we believe you shouldn't have to pay for the fillers.
Our no-waste seed blends are made from 100% edible seed and have been exclusively formulated for the feeding preferences of the birds in our area. That means you only pay for fresh seed that will attract the kind of birds you want to see in your backyard.
So stop by the store this month for the best prices on the best bird food in town. You and your birds will enjoy our food more than what you might find at another store - we guarantee it.
Providing Food Now Will Help Later
During fall and winter, chickadees, nuthatches and titmice will hide food to retrieve and eat at a later time. This behavior is called "caching." Caching helps birds survive during bad weather and when food sources are low.

These birds store hundreds of seeds a day, and each seed is placed in a different location and they remember where each one is. They can find each site accurately even a month later.

By providing an easily accessible food source, you can help your chickadees, nuthatches and titmice with their caching needs. Below is a little more detail on some of your favorite birds' caching behaviors.



Chickadees

Cache seeds (in the shell and out), nuts, insects and other invertebrate prey
Food is typically cached about 100 feet (30 m) from feeders
Cache more during the middle of the day
May carry off several seeds at a time, but each item is stored in a separate location
Store food in knotholes, bark, under shingles, in the ground and on the underside of small branches




Nuthatches

Prefer to cache hulled sunflower seeds, because they are easier and faster to cache; occasionally mealworms
Choose heavier seeds (because they are larger or have a higher oil content)
Food is typically cached about 45 feet (13.5 m) from feeders
Most active caching time is early in the day
Store food in bark crevices on large tree trunks and on the underside of branches




Titmice

Cache sunflower, peanuts and safflower
Food is typically cached about 130 feet (40 m) from feeders
Cache one seed at a time and typically choose the largest seeds available
Often remove seeds from their shell (80% of the time) before hiding them
How to Attract Birds with Water
With the temperatures rising, be sure that your birds have a fresh water source. Water can be more important than food during the hot months and, of course, you may even see birds that don't normally visit your feeders!
Photo Contest Winners!
The votes have been tallied and we have winners!
Our Grand Prize Winner of a $50 In-Store Credit is Rich Schaffer!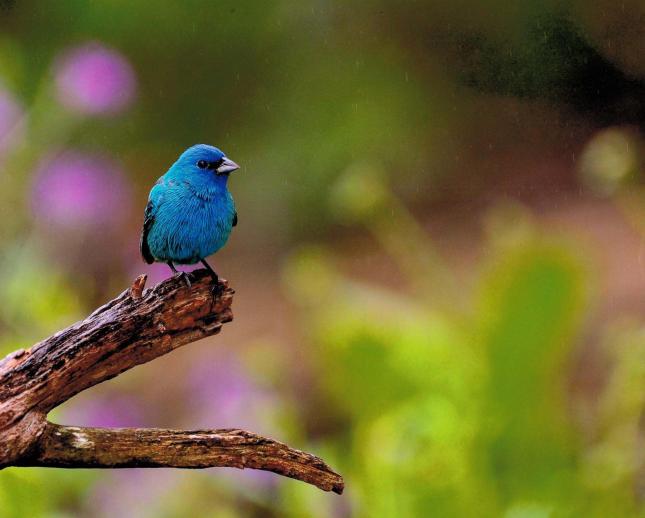 Indigo Bunting
Our 1st Runner Up Kathy Kennedy!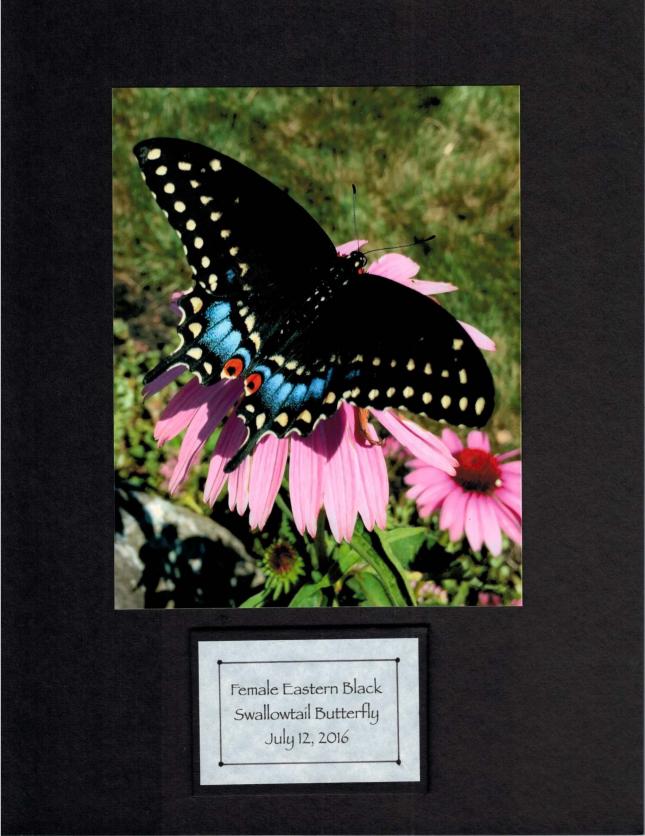 Purple Martin Colony at Genoa Gardens!
Comments by Renee Watts
This year's Genoa Gardens PUMA colony rebounded nicely thanks to cooperative weather, plenty of food and the new housing! The Martins really flourished and the success rate was incredible.
We are so happy with our successful season compared to 2015 when only 32 were fledged. Hopefully the picture below shows you how proud we are of our success!
Yesterday, the PUMA colony keepers cleaned and took a final count - 84 fledged!
Thanks to the PUMA team!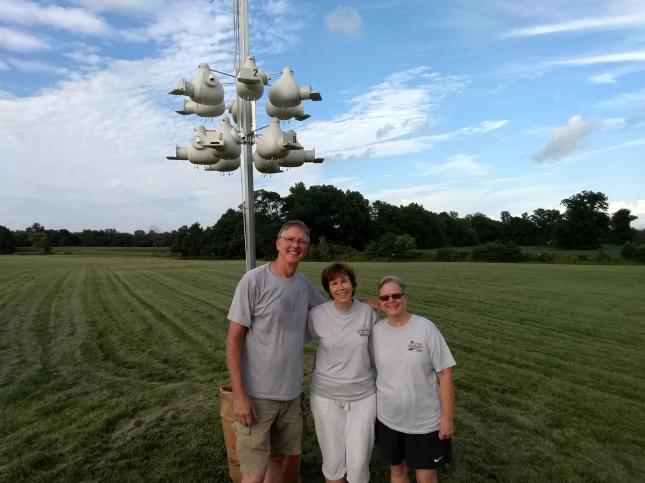 Pictured, Dan Hall, Jan Schofield, Renee Watts (not pictured, Steve Schofield)



Suet is available at a lot of stores. However, not all suet is created equal, and finding the best for your birds can be tricky if you just grab the least expensive option on the shelf. Look at all we do to provide your birds with the best, most nutritional suet.
We use the highest quality food grade tallow/beef suet to ensure quality and freshness.

Our suet blends are formulated with increased amounts of fat and protein to provide birds with a nutritious, high-energy food.

Our suet blends include ingredients that are proven to be more attractive to birds - peanuts, tree nuts, fruit and mealworms.

We never add undesirable fillers or unnecessary vitamins or minerals.
Stop by the store to pick up some suet; your birds will know the difference.
How to Enjoy Feeding the Birds in the Summer