Take delight not only in seeing the finches, chickadees and other colorful birds you enjoy, but also in frustrating the squirrels.
Safflower is a small, white seed that is high in protein and fat. Most song birds eat safflower, however, starlings, grackles and squirrels typically do not.
With our On Guard™ cages, you control the size of bird that dines at your feeder. They allow small birds to go in and out to get their seed but stop larger birds and animals from entering. Our cages will fit a variety of feeder styles and sizes.
The Eliminator™ allows you to stop squirrels from eating your seed. Featuring unique, weight-sensitive technology, the feeder's seed ports are closed when a squirrel touches the perch ring.
Our Advanced Pole System® (APS) Squirrel Baffle is designed to help make your bird feeding station squirrel-resistant.

Finally! A Squirrel You'll Welcome at Your Bird Feeder
Available only at Wild Birds Unlimited, Peanut the Squirrel Seed Cylinder is a whimsical addition to any backyard bird feeding station. It's made from some of your birds' favorite foods including nuts, sunflower chips, millet and fruit.
Peanut the Squirrel is the newest addition to the fun Seed Cylinders we offer. Stop by our store to meet our other "seedy characters." They can help you attract many of your favorite birds, including chickadees, woodpeckers and goldfinches.
How to Attract Birds with Water
With the temperatures rising, be sure that your birds have a fresh water source. Water can be more important than food during the hot months and, of course, you may even see birds that don't normally visit your feeders!
Photo Contest Winners!
The votes have been tallied and we have winners!
Our Grand Prize Winner of a $50 In-Store Credit is Rich Schaffer!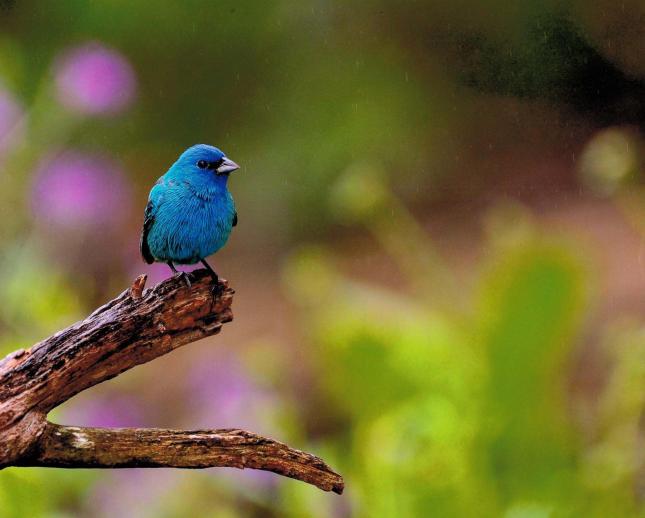 Indigo Bunting
Our 1st Runner Up Kathy Kennedy!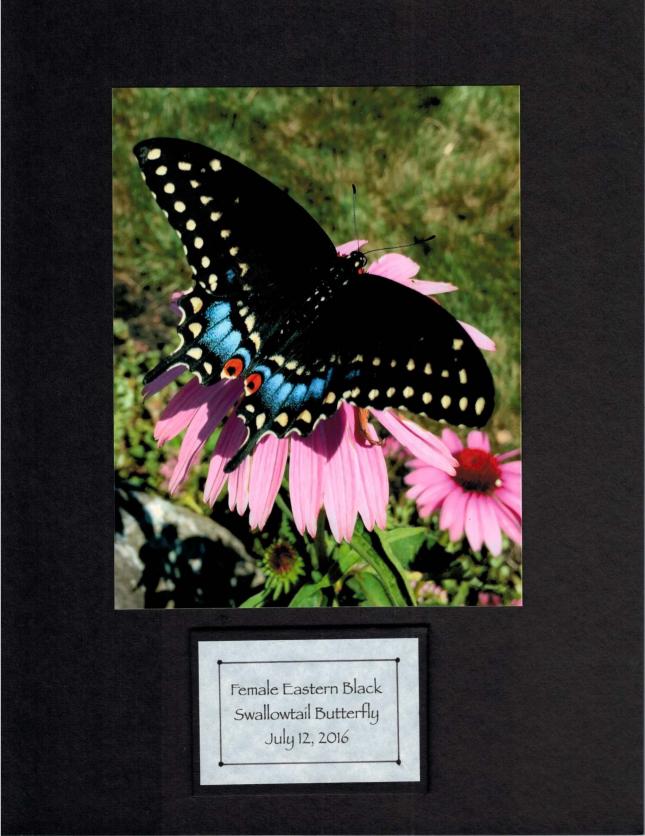 Purple Martin Colony at Genoa Gardens!
Comments by Renee Watts
This year's Genoa Gardens PUMA colony rebounded nicely thanks to cooperative weather, plenty of food and the new housing! The Martins really flourished and the success rate was incredible.
We are so happy with our successful season compared to 2015 when only 32 were fledged. Hopefully the picture below shows you how proud we are of our success!
Yesterday, the PUMA colony keepers cleaned and took a final count - 84 fledged!
Thanks to the PUMA team!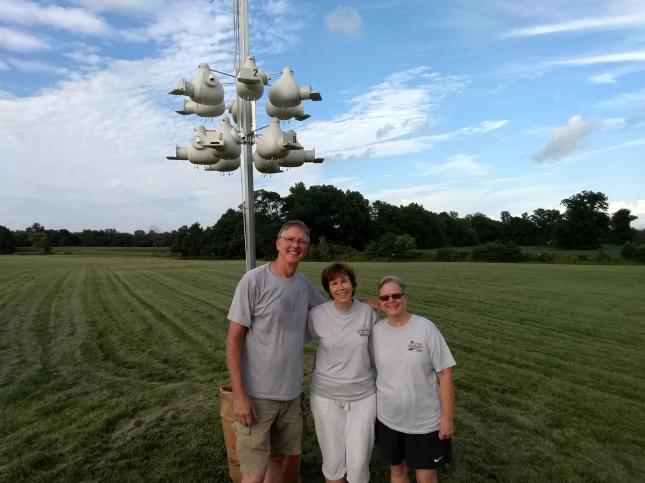 Pictured, Dan Hall, Jan Schofield, Renee Watts (not pictured, Steve Schofield)



Suet is available at a lot of stores. However, not all suet is created equal, and finding the best for your birds can be tricky if you just grab the least expensive option on the shelf. Look at all we do to provide your birds with the best, most nutritional suet.
We use the highest quality food grade tallow/beef suet to ensure quality and freshness.

Our suet blends are formulated with increased amounts of fat and protein to provide birds with a nutritious, high-energy food.

Our suet blends include ingredients that are proven to be more attractive to birds - peanuts, tree nuts, fruit and mealworms.

We never add undesirable fillers or unnecessary vitamins or minerals.
Stop by the store to pick up some suet; your birds will know the difference.
How to Enjoy Feeding the Birds in the Summer