Nesting Invitation
Spring officially arrives this month. Migration, courting, nesting and gardens coming back to life all provide opportunities to view and feed wild birds.
Listen for the ever increasing dawn chorus as the birds are singing out. Bird song is a method of attracting a mate and defending a territory and during springtime. Songbirds are greeting the new day with a rising crescendo.
It is also the call for us to prepare our back yards for the spring nesting season by cleaning nest boxes, feeders and bird baths as well as offering ideal homes and foods for nesting birds.
WBU nest boxes have been specially designed and constructed based on species-specific requirements. Our nest boxes have good ventilation, drainage, insulation, protection from the elements and predators, easy cleaning and durability.
Foods that nesting birds seek include protein and calcium and are found in a number of WBU offerings such as any of the WBU Plus Blends, any of the Jim's Birdacious foods, select WBU suet doughs as well as mealworms.
It's the perfect time to invite birds to nest in your yard by installing nest boxes and offering nesting foods to help birds thrive during nesting season. Enjoy attracting them to our yards for a more intimate look while they raise families.
Hummingbirds Are Getting Close!
Check our their progress

here

!
Hummingbirds differ from other birds in a variety of ways. They have weak feet and legs that are used more for perching than walking. They are most comfortable in the air, and they are capable of hovering as well as flying up, down, forward and backward.
According to research, hummingbirds hold the record for possessing the fastest metabolism of any animal on the planet. Hummingbirds can consume up to twice their body weight in nectar every day. In order to accomplish this amazing feat, hummingbirds' bills and tongues have evolved into incredibly efficient feeding tools.
Despite popular belief, hummingbirds do not suck up nectar with their bills. They actually lap it up with their tongues. While dipping their grooved tongues into nectar sources at up to 12 times a second, the nectar is drawn up and into their mouth each and every time. You can see this remarkable tongue in action with our WBU® Hummingbird Feeder. It features a transparent bottom that allows you to see a hummingbird's long tongue and rapid lapping action.
Hummingbird nests are made of plant down, glued together with spider webs and tree sap. These nests are usually located on pencil-sized limbs and are camouflaged with bits of lichen.
Female hummingbirds raise their young alone. Due to the males' extremely aggressive territorial behavior, females will establish a nesting area outside of the males' feeding territory.
Fun Facts About Hummingbirds
There are 18 hummingbird species in North America. Hummingbirds are found no where else in the world except the New World (North, Central, and South America.)
The oldest known wild Hummingbird on recorded was a Broad-tailed Hummingbird that was over 12 years old.
There are over 325 species of Hummingbirds, making them the second largest bird family in the world, second only to flycatchers.
Hummingbirds weigh 1/10th of an ounce; about the weight of a penny.
Hummingbirds' brains are about the size of a BB.
Hummingbirds have such underdeveloped legs that they are unable to walk.
A mother hummingbird weighs only about eight times more than her egg.
Hummingbirds lay the world's smallest bird egg.
Hummingbirds generally lay 2 eggs about the size of a blueberry.
Ruby-throated Hummingbirds have one of the highest nesting success rates of any Neotropical migrant.
Ruby-throated Hummingbirds will have two broods, each taking 45 days from nest construction to fledging.
Hummingbirds use spider webs as glue to attach the nest to a tree branch as well as a binding agent for the building materials.
The nest is about the size of a golf ball; around 1 ½ inches in diameter.
Only about 20% of Ruby-throated Hummingbird fledglings survive their first year.
Hummingbirds eat about every 10 minutes.
They do not have an innate preference for red. Each hummingbird must learn the association between red flowers and food.
During one freeze, killing food sources, a male Anna's was seen to kill another, using its bill as a spear. You can help birds through such emergencies by providing extra feeders; even simply serving sugar water in any small dish for a few days.
Hummingbirds can drink up to twice their body weight in nectar every day (most birds only eat ¼ - ½ their body weight).
They drink nectar from plants and sugar water from feeders.
Hummingbirds lap up nectar with their long tongues. There is a groove on either side of the tongue that creates a capillary action to help draw the nectar up the tongue and into the mouth during the lapping action.
Hummingbirds can extend their tongue approximately a distance equal to the length of their bill.
While lapping up nectar, Hummingbirds can move their tongues in and out of their bill at a rate of up to 12 times a second.
Female Hummingbirds' tongues are longer than the males.
They eat insects and insect eggs on the ground and in trees. They love spiders and spider eggs. They use their bill and not their tongue to catch insects.
One research study recorded an Anna's Hummingbird visiting over a 1,000 flower blossoms a day.
Hummingbirds can fly up to 60 miles per hour, but typically fly at 30-45 miles per hour.
They can hover and are the only birds able to fly backwards and upside down. They can do this because of an extremely mobile shoulder joint.
Their wings beat 20-80 times per second.
Hummers avoid deep water, but will bathe in shallow pools or dishes, and love to take showers in sprinklers and misters.
To keep their feathers in top shape, hummingbirds will leaf-bathe by fluttering against wet leaves.
During the night, Ruby-throated Hummingbirds can enter into a state of torpor to save energy. Similar to a type of short-term hibernation, torpor reduces their metabolic activity and drops their heart rate from 1,200 beats per minute to 50 beats per minute.
Hummingbirds can be very feisty and aggressive when defending their territories and will even chase away much larger birds.
The iridescence in the hummingbird's feathers has led them to be called the "jewels of the garden."
The male hummingbird's gorget (throat patch) is iridescent and reflects certain color wavelengths. Some of these unique throat colors can be used to identify specific male species. Anna's Hummingbird flashes neon pink; Costa's is violet; Magnificent is green; Ruby-throated is ruby-red; and the Blue-throated is vivid blue.
Hummingbirds have been known to fall prey to Bull Frogs, Praying Mantis and large spiders.
Watch Our Barred Owl Nest Cam!
A mama Barred Owl has set up residence in our owl nest box again this year. Jim Carpenter, President & CEO of Wild Birds Unlimited, has hosted a camera-equipped owl box in his backyard for many years and it's time to check in on this year's residents.
Mama moved into the box in early March. She laid the first egg on March 7, the second one on March 9 and egg number three arrived on March 12. If all goes well, we can expect the owlets to hatch in mid-April and they'll leave the nest by late May.
Stop by often to watch the live streaming video from the nest box 24 hours a day!
(Mouse over the video below to access video controls and to share with friends.)
How to Attract Birds with Water
How Cool is That! - No-Mess
Take a closer look . . . with optics from Wild Birds Unlimited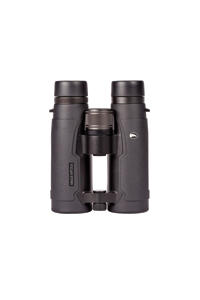 When was the last time you really took a close look at the birds coming to your feeders? With quality optics from Wild Birds Unlimited you'll certainly be amazed at the things you can observe!
Consider the woodpecker that's outside on the WBU suet feeder; it's probably the same one that's been coming around for years. It's an old friend, so what could you possibly see that you haven't seen before?
Well, how about its tail feathers used to prop itself up against the feeder or the tree? When you observe a woodpecker as it lands, you'll notice that it uses its long tail feathers to brace himself. The woodpecker's unique tail is just one of its many natural adaptations you can witness as it visits your feeders.
Our Certified Birdfeeding Specialists love to hear about your observations and will be excited to help you take a closer look at our new expanded offering of binoculars and scopes. We have a wide selection that fits any budget!
We guarantee the lowest prices in the U.S.A. on Vortex & Eagle Optics binoculars & Scopes! Stop by and take a look!